How To SetUp a LMS With LearnPress
Are you looking for a learning management system? Do you use WordPress for customising your websites?
If you want to generate more revenue and earn more income, you must integrate online courses in your websites. The benefit of having LMS in your website is that it can attract all types of readers i.e students, teachers, parents, professionals, administrators etc.
No matter, you are a beginner or have some sort of WordPress knowledge, you can still integrate LearnPress. Using this plugin is very easy. If you follow the below steps, you can integrate the open source tool in very less time :
OverView Of LearnPress –
LearnPress is a free WordPress plugin provided by ThimPress. It does not have too many additional functionalities. If you have used the famous WordPress Plugin i.e. Moodle, you will find so similarities while making your hands dirty with the LearnPress. Several online quizzes and lessons can be designed with the help of this plugin.
Pre – Requirements –
Before starting the process, you need to have a working system (with proper internet connection) having WordPress installed in it. If you don't know how to set up WordPress, you must search from the internet. There are so many tutorials on the internet that can help you to install/configure the Content Management System (WordPress).
Want to Setup Website with LearnPress?
How To Work With LeanPress –
 If WordPress is working fine in your computer system, let's start with installation and configuration of LearnPress.
 Step – 1  
Login with your credentials and open the wordPress Content Management System. As LearnPress is a plugin that extends the overall functionality, so you will need to look for plugins. In the left side bar, you need to click on the Plugins menu. After that, you need to click on "Add New". After that search for "LearnPress WordPress LMS Plugin" and choose the "Activate" button.
 Step – 2 
Now, you will see the overall plugin installation wizard. Click on "Run SetUp Wizard" and select the steps that want to integrate in WordPress. All of these steps are not mandatory to be done at that time. You can skip and start creating your first online course.
Some of the things that can be configured include: 
Creation of pages such as Courses Page, Profile Page, Checkout Page or any other product page for the course.
Settings of currency i.e. in which country the courses would be available and at what prices.
Email System that helps in being up to date with the LearnPress workflow procedure
Payment Settings that help in selecting the preferred payment gateway for your income. The basic payment gateways include Stripe, Paypal, 2CheckOut, Authorize.Net.
Want to setup course with LearnPress?
Step -3
Finally, you can start creating your online course. If you have used the WordPress editor, you will notice that LearnPress editor looks exactly the same. So, this is a wonderful thing that can help you make an online learning website like skillshare, coursera.
Just as if you are writing a blog, start the course by giving a title and a description. From the theme section, you can select the particular theme you want to apply in your website course. Then, there is an option for save as draft, therefore, you can save some of your work done and complete it later. From the categories tab, you can select the particular category in which you are creating your online course. Technical/Non-Technical or any other thing that you want your readers to learn can be selected from LearnPress.
Like popular learning websites, LearnPress also offers a section called lessons i.e. you can divide your course into so many lessons that increase the interest of readers.
All other important sales features that can help to earn maximum revenue are also provided by this free WordPress plugin. For example – there is a preview option that can help readers to get the brief overview of the complete courses. This tip increases interest and more chances of sales. Therefore, you can select the specific tips and create an amazing online course on your website.
Want to add Multiple co-authors or co-instructor to teach the same class.
Wrapping Up
Thanks to LearnPress, a free WordPress Plugin, you can create one of the best online courses. The entire process from start to end is pretty much easy. Furthermore, if you are all set with your online course, your information is available online in very less period.
According to your preference, you can apply appropriate settings, themes, select particular categories, create so many lessons, preview your work and publish. Therefore, Setup a LMS with LearnPress to earn higher revenues and sales.
Do You Want To Setup A LMS Website?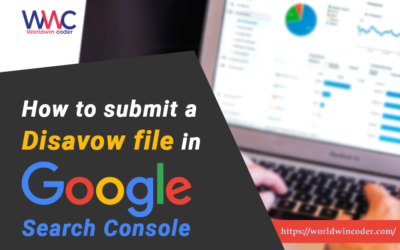 How to Submit the Disavow file in Google Search Console A flawless backlink profile is vital to enhancing rankings and gaining online exposure, as any experienced webmaster understands. This ensures you ought to have a decent number of links from websites that really...
read more
Let's shape something great — together.
If you really want to stand in this comparative market? because there are many more competitors who have a similar portfolio of products and service like your. So, how will you business stand out?
Our experienced developers and programmers hold years of knowledge and undertake bespoke projects of all sizes. Have a unique idea or requirement? Why not contact us?