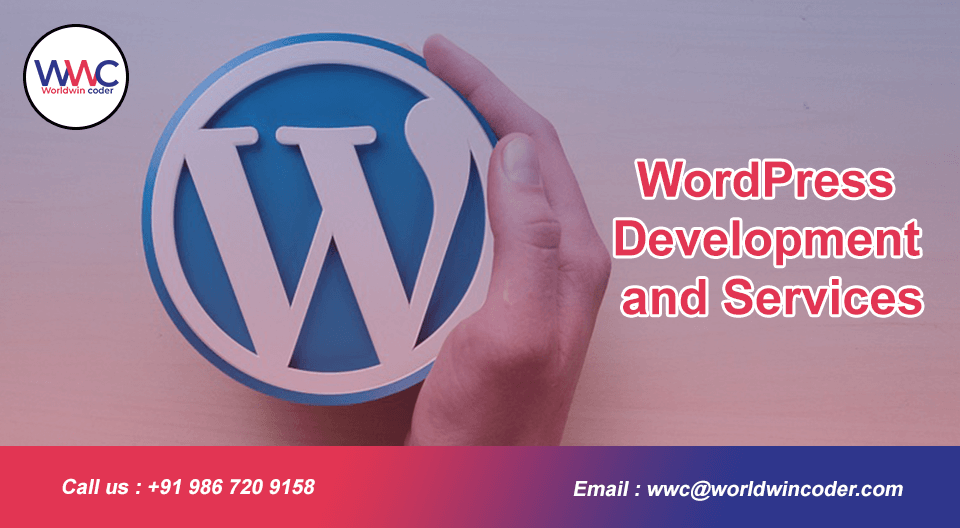 In the digital age, having a compelling online presence is essential for real estate professionals and agencies looking to attract potential buyers and sellers. A well-designed real estate website not only showcases your properties but also serves as a powerful marketing tool to expand your reach and establish credibility. WordPress, a versatile and user-friendly content management system (CMS), is an excellent platform for creating your real estate website. In this comprehensive guide, we will walk you through the process of build a real estate website in WordPress, step by step. Whether you're a real estate agent aiming to establish your online presence or a developer working on a client's project, this guide will provide you with the knowledge and tools needed to create an effective real estate website.
Why Use WordPress for Your Real Estate Website
WordPress is the preferred choice for many real estate professionals and web developers due to its numerous advantages:
User-Friendly: Even if you have limited technical skills, WordPress is easy to learn and use.
Flexibility: WordPress offers a wide range of themes and plugins specifically designed for real estate websites, allowing for customization to suit your needs.
Cost-Effective: Many of the essential tools for build a real estate website in WordPress are available for free or at a low cost.
SEO-Friendly: WordPress is inherently SEO-friendly, making it easier to rank on search engines like Google.
Community Support: A vast community of developers and users provide support, themes, and plugins, ensuring your website stays up to date.
Domain and Hosting: Setting the Foundation
Selecting the right domain name (your website's address) and hosting provider is crucial for a successful real estate website. Learn how to choose a domain name that represents your brand and find a reliable hosting provider with good uptime and customer support.
Installing WordPress
This chapter will guide you through the process of installing WordPress on your hosting server. We'll cover both manual installation and one-click installation methods.
Choosing the Right Real Estate WordPress Theme
Selecting a suitable real estate WordPress theme is essential for your website's aesthetics and functionality. Explore various themes, both free and premium, and learn how to choose the right one for your needs.
Essential Plugins for Real Estate Websites
Discover essential plugins that can enhance your real estate website's functionality, including property listing plugins, SEO tools, lead generation forms, and more.
Customizing Your Real Estate Website
Learn how to customize your WordPress real estate website, including configuring settings, adding your logo, adjusting the layout, and selecting color schemes to match your branding.
Creating Property Listings
Detailed property listings are the core of a real estate website. This chapter will guide you on how to create and manage property listings effectively, including adding property details, images, and pricing information.
Implementing Advanced Search Functionality
Enhance user experience by implementing advanced search functionality, allowing visitors to filter properties based on various criteria such as location, property type, and price range.
Lead Generation and Contact Forms
Explore strategies for lead generation and setting up contact forms to capture inquiries from potential buyers and sellers. Learn how to nurture leads effectively.
Blogging for Real Estate: Content Creation Strategies
Blogging is a powerful tool for attracting visitors and showcasing your expertise. Discover content creation strategies for your real estate blog, including topics, writing tips, and SEO optimization.
Mobile Optimization and Responsiveness
Ensure your website is accessible and functions seamlessly on mobile devices by implementing responsive design practices.
SEO: Making Your Website Search Engine Friendly
Boost your website's visibility on search engines by optimizing it for relevant keywords, meta tags, and local SEO. Learn about on-page and off-page SEO techniques.
Social Media Integration
Leverage social media platforms to expand your online presence by integrating social sharing buttons and feeds.
Security and Privacy Measures
Protect your website and user data by implementing robust security measures. This chapter covers SSL certificates, regular updates, and privacy policies.
Analytics and Performance Tracking
Use tools like Google Analytics to monitor your website's performance, track user behavior, and make data-driven decisions for improvements.
Launching Your Real Estate Website
Before launching your website, conduct thorough testing for functionality, design consistency, and performance. Create a launch plan, including marketing strategies and social media announcements.
Ongoing Maintenance and Updates
Maintain your website by regularly updating content, plugins, and security features. Ensure that property listings are current, and promptly address any technical issues.
Promoting Your WordPress Real Estate Website
Explore various online and offline marketing strategies to promote your real estate website, including email marketing, pay-per-click advertising, and networking with other professionals.
Handling Inquiries and Leads
Develop effective strategies for managing leads and inquiries. Implement lead nurturing practices and follow up promptly to convert leads into clients.
Conclusion
Build a successful real estate website in WordPress requires careful planning, attention to detail, and ongoing effort. By following the steps outlined in this comprehensive guide, you'll be well-equipped to create a powerful online presence, attract potential clients, and establish yourself as a trusted authority in the real estate industry. Remember that the digital landscape is ever-evolving, so stay updated on industry trends and continuously improve your website to meet the changing needs of your audience.