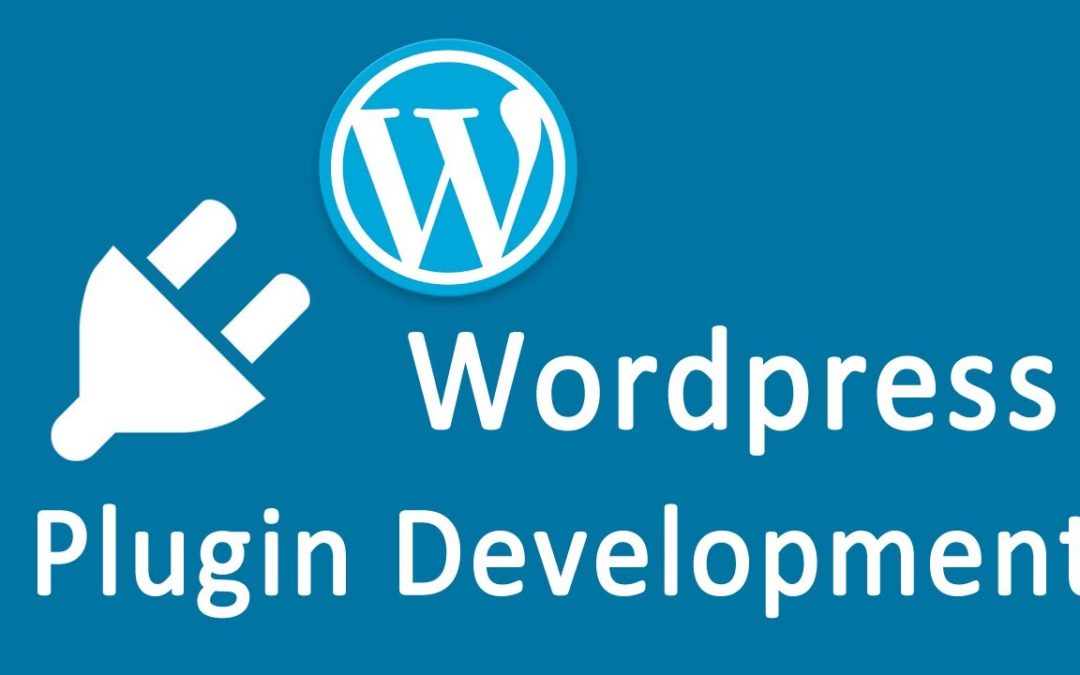 WordPress has long been a go-to platform for building websites, but it's also a powerful tool for e-commerce. With the right plugins and strategies, your WordPress site can become a fully-functioning online store. One of the most popular e-commerce plugins for WordPress is WooCommerce, which enables you to sell physical and digital products, accept payments, and manage shipping and taxes. Another plugin, Easy Digital Downloads, specializes in selling digital products like software, ebooks, and music. To enhance the user experience, you can use plugins like WPForms to create custom order forms or Yoast SEO to optimize your product pages for search engines.
Another approach to e-commerce on WordPress is to use a page builder like Elementor or Beaver Builder to craft custom product pages and checkout processes. With the rise of mobile shopping, it's important to ensure your e-commerce site is mobile-friendly. This can be achieved with responsive design or plugins like AMP for WordPress. Finally, consider social media integration to promote your products and attract customers. With the right plugins and strategies, WordPress can be a powerful e-commerce platform that helps you achieve your online sales goals.
What is an eCommerce Plugin?
An ecommerce plugin is an essential component of an ecommerce website. It is a software extension that adds specific functionalities to a website that helps businesses sell their products and services online. A plugin is a piece of code that is installed on a platform, such as WordPress, that enables the website to perform certain actions. An ecommerce plugin is designed with features that allow merchants to customize their online store and create a pleasant shopping experience for their customers. It provides a variety of tools that can help businesses manage their sales, inventory, orders, shipping, and payment processing. 
These plugins provide various payment options to customers, improving the overall user experience. In addition, ecommerce plugins are easy to use and offer great flexibility to businesses by allowing them to customize their website according to their specific needs. Overall, an ecommerce plugin is an indispensable tool for businesses that are looking to expand their online presence and reach a wider audience by creating a feature-rich, highly functional ecommerce website.
What is WooCommerce used for?
WooCommerce is a popular plugin for the widely-used content management system, WordPress. It is designed specifically for businesses interested in setting up an online store and managing their sales and inventory. This plugin provides customizable features and extensions to enhance the functionality of an online store such as product categorization, shipping and payment options, and tax calculations. 
WooCommerce is an essential tool for businesses of any size looking to expand their sales reach to a larger audience. The plugin allows for easy integration with other WordPress plugins and thousands of third-party tools, making it a versatile solution for businesses at all stages of growth. Additionally, the flexibility of the plugin allows for customization and localization to cater to businesses' needs and preferences. Overall, WooCommerce provides businesses with a comprehensive and reliable online store solution that simplifies the process of starting and managing an e-commerce platform. If used properly, WooCommerce can be an effective tool for businesses to increase their revenue and reach customers globally.
Is WooCommerce good for ecommerce?
When it comes to ecommerce solutions, WooCommerce is widely regarded as one of the best platforms available today. Developed by the WordPress community and backed by a dedicated team of professionals, WooCommerce offers a range of powerful features and intuitive tools that make it easy to set up and manage an online store. 
One of the main advantages of using WooCommerce is its flexibility and customization capabilities. With an extensive range of plugins and add-ons available, users can easily adapt their ecommerce site to suit their needs and preferences. Additionally, the platform is highly user-friendly, allowing non-technical users to create and manage their online store without the need for coding knowledge. Overall, WooCommerce is a highly effective and versatile ecommerce platform with a strong community and support team behind it. Businesses looking to establish a successful online presence shouldn't hesitate to consider utilizing WooCommerce for their online store needs.
What WooCommerce plugins do I need?
When it comes to expanding the functionality and capabilities of your WooCommerce platform, plugins can be a valuable asset. However, with so many plugins available, it can be overwhelming to determine which ones are necessary for your business. Some essential WooCommerce plugins include those that facilitate payment processing, such as Woocommerce Payments, which ensures secure and streamlined transactions. Other options for improving the checkout experience include plugins for cart abandonment recovery, address autofill, and automatic tax calculation. 
Improve your conversion rate with plugins that provide social proof, product recommendations, and user reviews. In addition, there are a variety of plugins available for improving the design and customization of your website, as well as those for enhancing the management and automation of your store. As a WordPress-based platform, there is no shortage of plugins at your disposal, but carefully selecting the ones that align with your business goals and values will lead to a more successful and profitable operation.
The Best WordPress E-commerce Plugins
When it comes to creating an online store, WordPress is an excellent platform choice due to its flexibility and customizable nature. One of the best WordPress e-commerce plugins available is the WooCommerce plugin. This plugin is specifically designed to create comprehensive product pages, an online shopping cart, and manage all aspects of an online store. 
WooCommerce is arguably one of the most popular plugins for WordPress, and it is one of the most effective ways to design an online store and sell both physical and digital downloads. Still, there are many plugins for WordPress available, and finding the best ones can be challenging. However, some of the best WordPress e-commerce plugins include plugins such as Stripe, PayPal, Amazon Pay, and more. By choosing the right combination of plugins, WordPress website owners can create a seamless e-commerce experience that is easy and efficient for end-users. Overall, the Woocommerce plugin is the perfect solution for businesses that want to launch an online store and create a reliable platform for selling their products.
How to Drive Traffic to Your Online Store
In today's competitive e-commerce landscape, it's important for businesses to drive traffic to their online stores in order to attract potential customers and increase their conversion rate. One of the most popular e-commerce platforms available is WooCommerce, which is a plugin for the WordPress content management system. With WooCommerce, businesses can easily set up and manage their online stores, and there are many plugins that can help drive traffic to their site. 
Some of the best options include plugins that integrate social media buttons to product pages, plugins that optimize product descriptions for search engines, and plugins that allow for easy digital downloads. By utilizing these plugins and other tactics, businesses can increase visibility and reach a wider audience, ultimately helping to grow their business and increase their conversion rate.
How to Improve Your Store's Conversion Rates
As a business owner, it is crucial to analyze and improve your store's conversion rate to maximize profitability. One effective way to achieve this is by enhancing the user experience of your website. A poorly designed website can deter potential customers from browsing and purchasing your products. A simple solution is to use WordPress and its vast plugin selection to customize your website's design and layout. Installing plugins such as WooCommerce and Yoast SEO can increase your store's functionality and search engine optimization. 
Additionally, ensuring that your website is mobile-friendly can improve user experience and ultimately lead to higher conversion rates. Paying attention to your website's loading speed, design elements, and user interface can also greatly improve customer satisfaction and increase the chances of converting a visitor into a paying customer. Regularly monitoring and analyzing your conversion rate can help you identify areas of improvement and implement changes to enhance your customers' experience and drive more sales.
How to Build an Ecommerce Website with WordPress
In today's digital age, an Ecommerce website has become a necessity for businesses that want to reach out to customers online. WordPress is an ideal platform for building an ecommerce website due to the availability of numerous ecommerce plugins that simplify the process of creating an online store. Building an ecommerce website with WordPress involves selecting and installing a suitable ecommerce plugin that meets your business requirements. 
WooCommerce is the most popular ecommerce plugin for WordPress that comes with features such as order management, product management, and payment integration. Once the plugin is installed, it is a matter of configuring it with the necessary information and customizing the website to meet your unique needs. It is imperative to ensure that the website is responsive and easy to use on different devices. In conclusion, building an ecommerce website with WordPress can be a straightforward process if the right ecommerce plugin is selected and customized appropriately.
The pros of using WordPress for eCommerce
When it comes to eCommerce, using WordPress has several advantages. One of the main advantages is the ability to integrate the woocommerce plugin within a wordpress website. This plugin allows businesses to easily create an eCommerce store to sell their products. In addition to woocommerce plugin, there are numerous plugins available for WordPress that help to enhance the functionality of eCommerce stores, such as payment gateways like PayPal. With the help of these plugins, businesses are able to create stylish, custom product pages that incorporate additional features such as reviews and product comparisons. 
Another advantage of using WordPress is the ability to choose from a wide range of themes, which can be used to create a unique look and feel for an eCommerce store. Moreover, WordPress is highly user-friendly, allowing even those without technical expertise to create and manage an eCommerce store with ease. Therefore, businesses looking to establish an eCommerce store should consider using WordPress and its associated plugins to create a professional and effective online presence.
A Brief History of WordPress for Ecommerce
WordPress is a powerful content management system that revolutionized the way websites are built and maintained. However, it was not until the introduction of Woocommerce in 2011 that WordPress truly became a viable platform for ecommerce websites. Woocommerce is a plugin that seamlessly integrates with WordPress, allowing users to easily set up and manage an online store. Since its launch, Woocommerce has become incredibly popular, powering over a third of all ecommerce businesses. 
This growth is largely due to its user-friendly interface and extensive range of customization options. With Woocommerce, ecommerce businesses can easily manage orders, track inventory, accept payments, and much more. Furthermore, WordPress and Woocommerce allow owners to easily expand their website's functionality with the use of additional plugins. Overall, the combination of WordPress and Woocommerce offers a powerful platform for building and growing an online store, which has helped to democratize ecommerce and make it accessible to small businesses and entrepreneurs.
FAQ's
Is WordPress best for eCommerce website?
When deciding on the best platform to build an eCommerce website, a prominent question that arises is whether WordPress is the optimal choice. Although WordPress was initially designed for blogging, it now offers numerous plugins and extensions that cater to eCommerce businesses. However, the suitability of WordPress for an eCommerce website is dependent on various factors such as the business's size, target market, and product line. While WordPress's flexibility and ease of use make it a popular option, it may not be sufficient for larger eCommerce websites with more advanced requirements. Ultimately, it is crucial to assess the individual requirements of the business before selecting a platform for an eCommerce website.
Can I build an ecommerce site with WordPress?
It is certainly possible to build an ecommerce site using WordPress, although the process may require some technical skill and knowledge of web development. WordPress offers a variety of themes and plugins that can be utilized to create a functional online store, including popular ecommerce solutions such as WooCommerce and Easy Digital Downloads. It is important to keep in mind that security measures must be put into place to protect both the site and its customers, and constant maintenance and updates are necessary to ensure the site is running smoothly and efficiently. Overall, with the right tools and expertise, WordPress can be an effective platform for ecommerce.
Is WordPress good for ecommerce store?
WordPress is a highly versatile platform that can be used for a variety of online ventures, including ecommerce stores. The platform is known for its user-friendly interface and numerous plugins for customization purposes, making it an excellent option for those wishing to set up an ecommerce store. There are many WordPress plugins available that cater specifically to ecommerce, and WooCommerce is one of the most popular options. The platform provides many features that aid in managing an online store, such as payment gateways, shipping options, and product catalog management. There are a variety of ecommerce businesses successfully running on WordPress, demonstrating its ability to support online stores effectively.
What is the difference between WordPress and eCommerce?
 WordPress and eCommerce platforms are considerably different from one another. While WordPress is primarily a content management system (CMS), eCommerce platforms are designed for online businesses to operate and manage their online stores. WordPress may offer plugins that add eCommerce functionality, but it lacks dedicated features for analytics, payment processing, and inventory management that eCommerce platforms offer. Furthermore, eCommerce platforms provide better security, scalability, and customization capabilities than WordPress, making them more suitable for large-scale online stores. 
Therefore, businesses that are solely concerned with selling products online should consider opting for eCommerce platforms, whereas those that need a website for various content-based activities may find WordPress more suitable. WordPress is a popular content management system that allows users to create and manage their websites easily. It offers a wide range of plugins and themes that can be used to create any kind of website – from simple blogs to complex e-commerce sites. WordPress is particularly suited for content-based activities, as it allows users to easily create and publish articles, photos, videos, and other types of content. 
How do I integrate eCommerce to WordPress?
To integrate eCommerce functionality to WordPress, there are a few approaches that one can take. Firstly, one can choose to use a pre-built eCommerce plugin, such as WooCommerce or Easy Digital Downloads, which offer an array of features to manage online stores. Alternatively, one can opt to build a custom solution using WordPress hooks and APIs. This approach requires extensive knowledge of WordPress development and programming. Whichever method is chosen, it is essential to ensure that the eCommerce integration is secure, user-friendly, and mobile-optimized. Additionally, it is crucial to integrate payment gateways, configure shipping options, and create an attractive and functional user interface to ensure the best possible user experience.