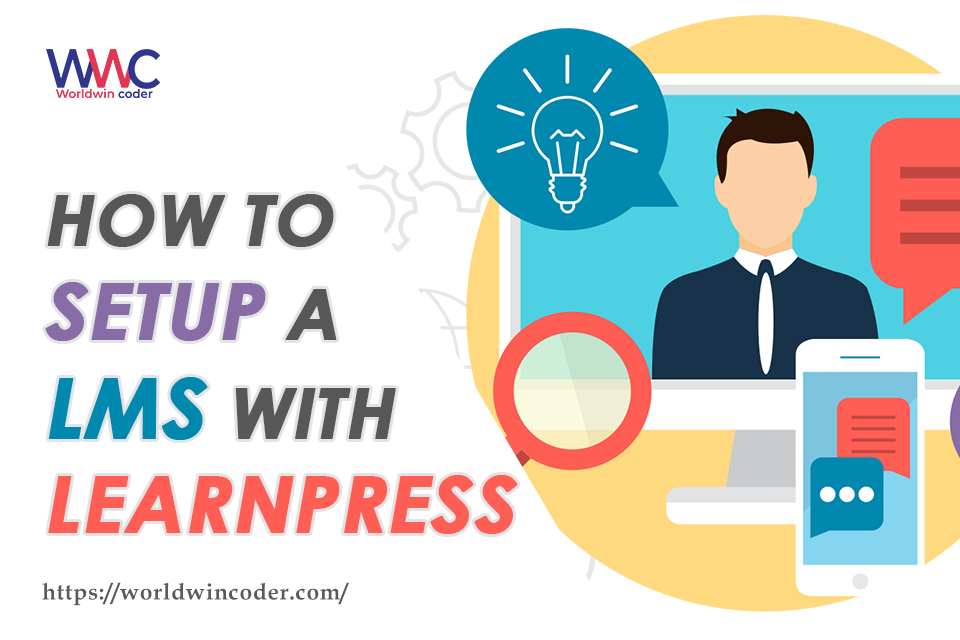 Are you looking for a learning management system? Do you use WordPress for customizing your websites?
If you want to generate more revenue and earn more income, you must integrate online courses into your websites. The benefit of having LMS on your website is that it can attract all types of readers i.e students, teachers, parents, professionals, administrators, etc.
No matter, you are a beginner or have some sort of WordPress knowledge, you can still integrate LearnPress. Using this plugin is very easy. If you follow the below steps, you can integrate the open-source tool in very less time :
Overview Of LearnPress –
LearnPress is a free WordPress plugin provided by ThimPress. Several online quizzes and lessons can be designed with the help of this plugin. It provides all the functionalities which are needed by an LMS. LearnPress is a Onestop solution for the website all other functions too.
They have their own:-
1. Advanced Registration System
2. Payment System
3. Custom Profile
4. Student tracking and Analysis and many more.
LearnPress is also compatible with many other great plugins in the market like Paid Membership Pro, WooCommerce, Gravity forms, etc.
Pre – Requirements –
Before starting the process, you need to have a working system (with a proper internet connection) having WordPress installed in it. If you don't know how to set up WordPress, you must search from the internet. There are so many tutorials on the internet that can help you to install/configure the Content Management System (WordPress).
How To Work With LeanPress –
If WordPress is working fine in your computer system, let's start with the installation and configuration of LearnPress.
Step – 1  
Log in with your credentials and open the WordPress Content Management System. As LearnPress is a plugin that extends the overall functionality, so you will need to look for plugins. In the left sidebar, you need to click on the Plugins menu. After that, you need to click on "Add New". After that search for "LearnPress WordPress LMS Plugin" and choose the "Activate" button.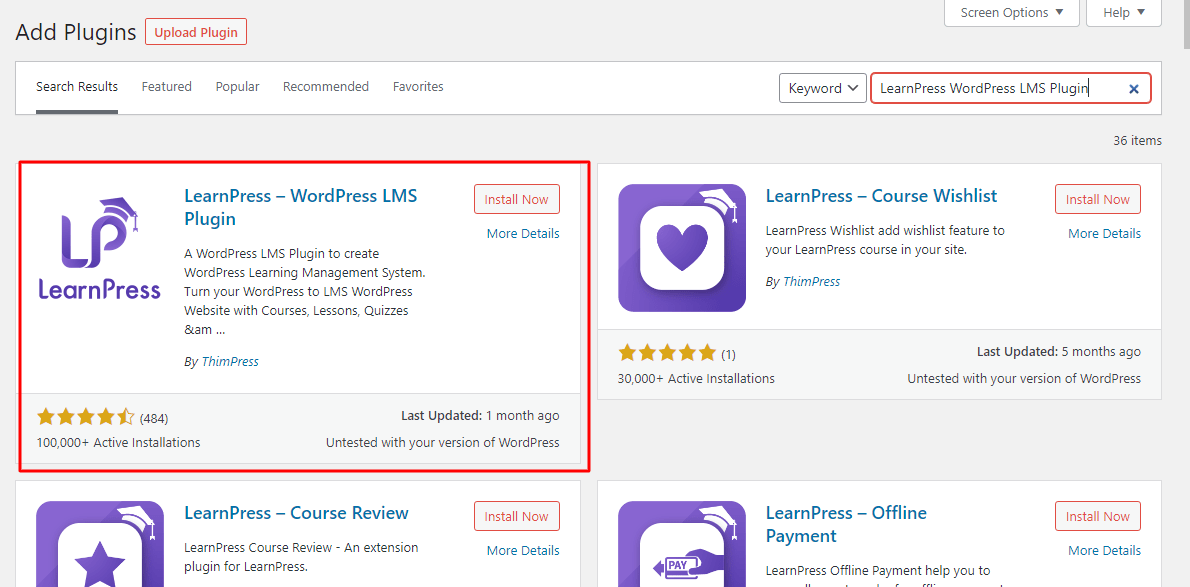 Step – 2 
Now, you will see the overall plugin installation wizard. Click on "Run Setup Wizard" and select the steps that want to integrate into WordPress. All of these steps are not mandatory to be done at that time. You can skip and start creating your first online course.
Some of the things that can be configured include: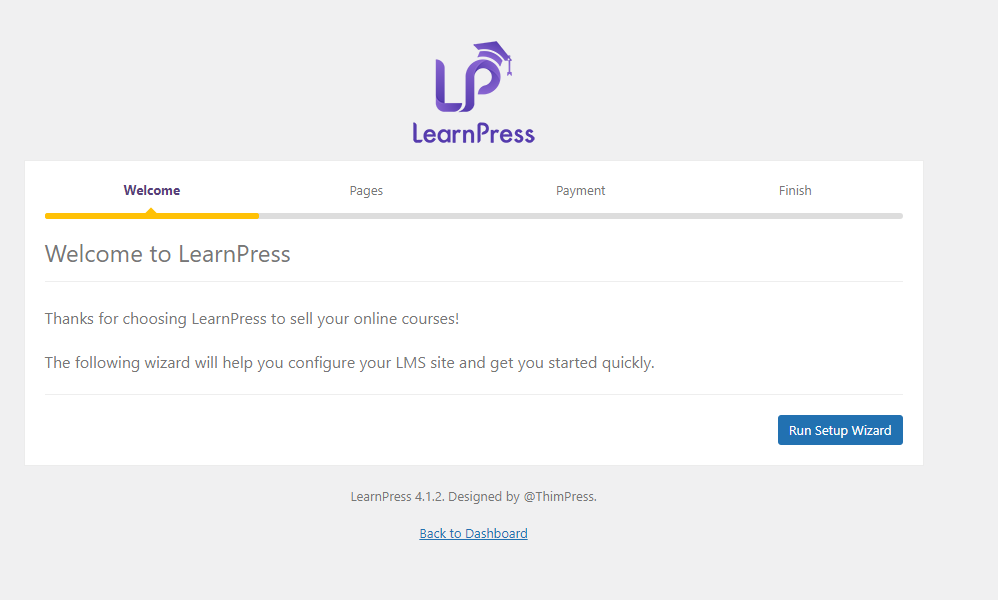 1. Creation of pages such as Courses Page, Profile Page, Checkout Page, or any other product page for the course.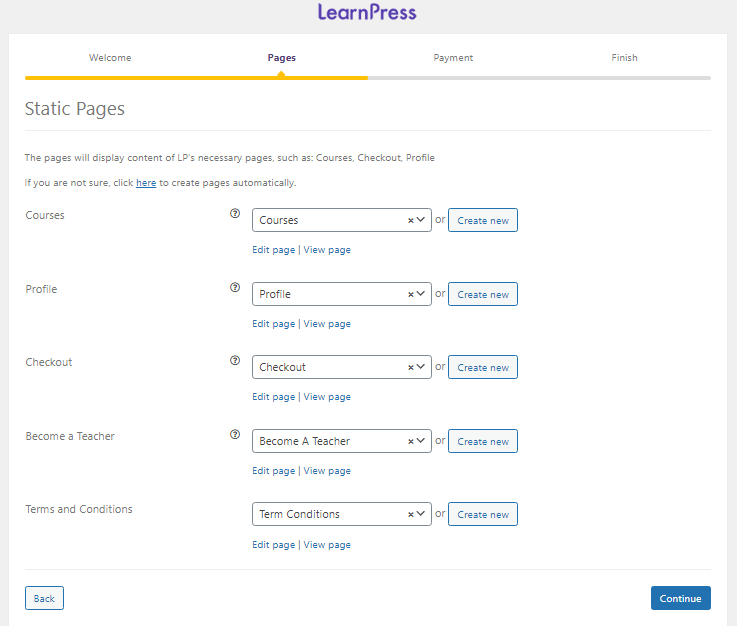 2. If pages are not created click on the "Create New" button to create pages for that particular content Or click on the link given to generate all pages at once.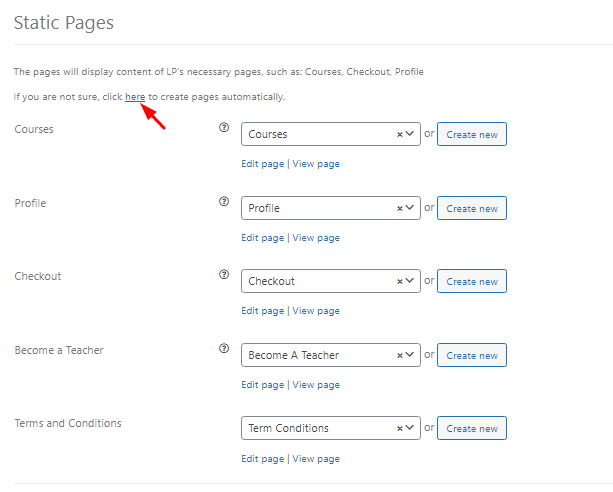 3. Settings of currency i.e. in which country the courses would be available and at what prices.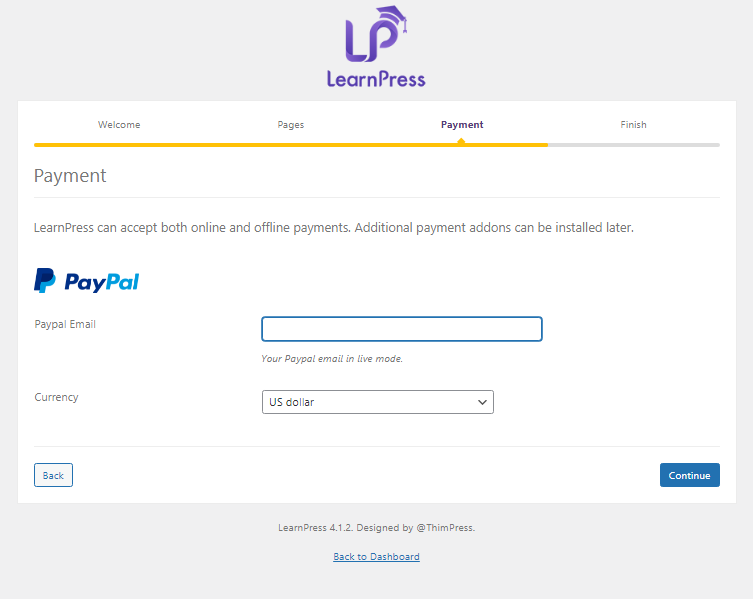 At this stage you will get several buttons, you can move ahead for the respective purpose you want. After that you will see at the backend Learnpress is installed and you can create your Courses.
Step -3
Finally, you can start creating your online course. If you have used the WordPress editor, you will notice that the LearnPress editor looks exactly the same. So, this is a wonderful thing that can help you make an online learning website like Skillshare, Coursera.
Just as if you are writing a blog, start the course by giving a title and a description. From the theme section, you can select the particular theme you want to apply in your website course. Then, there is an option for saving it as a draft, therefore, you can save some of your work done and complete it later. From the categories tab, you can select the particular category in which you are creating your online course. Technical/Non-Technical or any other thing that you want your readers to learn can be selected from LearnPress.
Like popular learning websites, LearnPress also offers a section called lessons i.e. you can divide your course into so many lessons that increase the interest of readers.
All other important sales features that can help to earn maximum revenue are also provided by this free WordPress plugin. For example – there is a preview option that can help readers to get a brief overview of the complete courses. This tip increases interest and more chances of sales. Therefore, you can select the specific tips and create an amazing online course on your website.
Wrapping Up
Thanks to LearnPress, a free WordPress Plugin, you can create one of the best online courses. The entire process from start to end is pretty much easy. Furthermore, if you are all set with your online course, your information is available online in a very little period.
According to your preference, you can apply appropriate settings, themes, select particular categories, create so many lessons, preview your work and publish. Therefore, set up an LMS with LearnPress to earn higher revenues and sales.