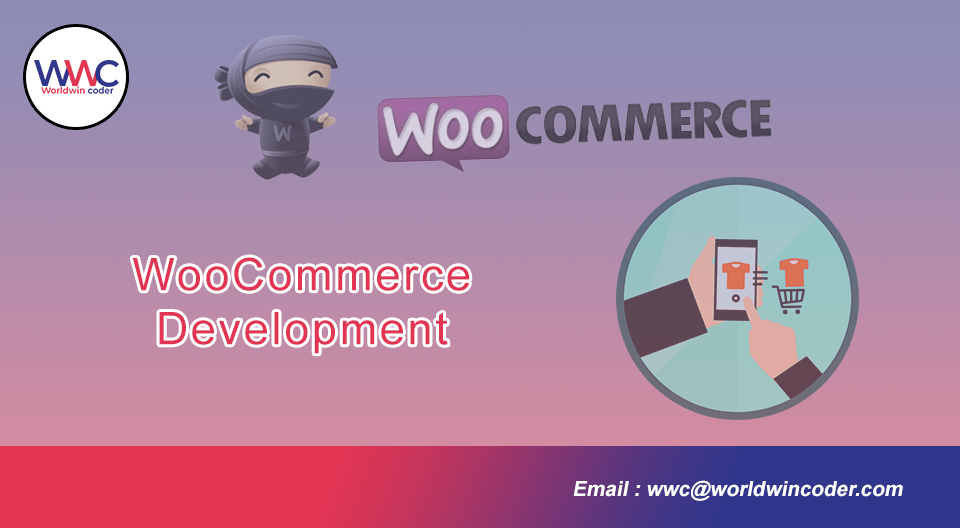 Are you ready to take your e-commerce business to the next level? Look no further than the power of WooCommerce customization. With its user-friendly interface and endless customization options, WooCommerce is the perfect platform to create a unique and personalized online store that will captivate your customers. In this step-by-step guide, we will walk you through the process of unleashing the full potential of WooCommerce customization. From choosing the right theme to optimizing product pages, we will cover everything you need to know to create a visually stunning and conversion-focused online store. Whether you're a seasoned WooCommerce user or just getting started, this guide will provide you with the tools and strategies to elevate your e-commerce game. So, let's dive in and discover how you can transform your WooCommerce store into a powerhouse of sales and success. Get ready to unleash the power of WooCommerce customization!
Benefits of Customizing Your Woo-Commerce Store
Customizing your WooCommerce store offers a wide range of benefits that can significantly impact the success of your e-commerce business. First and foremost, customization allows you to create a unique and branded online store that sets you apart from your competitors. By customizing the appearance, layout, and functionality of your store, you can create a seamless and immersive shopping experience for your customers.
Moreover, customization enables you to optimize your store for conversions. You can strategically design your product pages, checkout process, and navigation to guide your customers towards making a purchase. Additionally, customization allows you to integrate various marketing tools and features, such as email sign-ups, pop-ups, and social media widgets, to expand your reach and engage with your audience.
Furthermore, customization gives you the flexibility to adapt and evolve your store as your business grows. You can easily add new features, update your design, and improve user experience to meet the changing demands of your customers. Ultimately, the ability to customize your WooCommerce store empowers you to create a tailored and high-performing online store that drives sales and fosters customer loyalty.
Understanding the Basics of WooCommerce Customization
Before diving into the customization process, it's essential to familiarize yourself with the basics of WooCommerce. WooCommerce is a WordPress plugin that transforms your website into a fully functional e-commerce store. It provides you with all the necessary tools to manage products, handle orders, and accept payments.
To get started with WooCommerce, you need to have a WordPress website up and running. If you don't already have one, you can easily set up a WordPress site through your hosting provider or by using a WordPress hosting service. Once your WordPress website is set up, you can install the WooCommerce plugin from the WordPress dashboard.
After installing WooCommerce, you need to configure the basic settings, such as your store's location, currency, and payment options. You can also set up shipping zones and tax settings to ensure smooth order fulfillment. Once you have completed the initial setup, you're ready to start customizing your WooCommerce store to make it truly your own.
Choosing the Right Theme for Your WooCommerce Store
One of the most important aspects of WooCommerce customization is choosing the right theme for your online store. The theme determines the overall look and feel of your store and plays a crucial role in creating a visually appealing and user-friendly interface. When selecting a theme, consider your brand identity, target audience, and the type of products you sell.
There are thousands of WooCommerce-compatible themes available, both free and premium. Free themes are a great starting point, but premium themes usually offer more advanced customization options and additional features. Look for themes that are responsive, meaning they adapt to different screen sizes, as a significant portion of online shopping is done on mobile devices.
When evaluating themes, pay attention to the layout options, color schemes, typography choices, and the ability to customize the header, footer, and homepage. Some themes also provide pre-designed templates for product pages, which can save you time and effort. Take your time to explore different themes, read reviews, and test their demo versions to find the perfect fit for your online store.
Customizing the Appearance of Your WooCommerce Store
Once you have chosen a theme, it's time to start customizing the appearance of your WooCommerce store. The customization options may vary depending on the theme you selected, but most themes allow you to modify the logo, colors, fonts, and layout.
Start by uploading your logo and adjusting its size and position. Your logo is an essential element of your brand identity and should be prominently displayed on your store. Next, customize the color scheme to align with your brand colors. Choose colors that evoke the desired emotions and create a visually coherent experience for your customers.
Consider the typography of your store and select fonts that are easy to read and reflect your brand personality. Avoid using too many different fonts as it can make your store look cluttered and unprofessional. Stick to a maximum of two or three fonts for a clean and consistent design.
Furthermore, pay attention to the layout of your store. Organize your product categories, featured products, and navigation menu in a logical and user-friendly manner. Make sure your store is easy to navigate, and products are easily accessible. Additionally, consider adding high-quality product images and compelling descriptions to entice your customers.
By customizing the appearance of your WooCommerce store, you can create a visually stunning and cohesive brand experience that resonates with your target audience.
Adding and Managing Products in WooCommerce
After customizing the appearance of your store, it's time to add and manage products in WooCommerce. The product management features in WooCommerce allow you to create product pages, set prices, manage inventory, and handle customer reviews.
To add a new product, navigate to the WooCommerce dashboard and click on the "Products" tab. From there, click on "Add New" to create a new product page. Fill in the required information, such as the product title, description, price, and images. You can also specify product categories and tags to help organize your products.
When creating product descriptions, focus on highlighting the unique selling points of your products and addressing the needs and desires of your target audience. Use clear and concise language, and include relevant keywords to improve search engine visibility. Additionally, consider adding product variations, such as different sizes or colors, to provide more options to your customers.
Managing inventory is crucial to ensure you don't oversell products that are out of stock. WooCommerce provides inventory management features that allow you to track stock levels, set low stock notifications, and automatically hide products when they are out of stock. Regularly update your inventory to provide accurate information to your customers and prevent any potential issues.
Finally, encourage your customers to leave reviews for your products. Positive reviews build trust and credibility, which can significantly impact the decision-making process of potential customers. Respond to reviews promptly, whether they are positive or negative, to show that you value customer feedback and are committed to providing excellent service.
Optimizing Your WooCommerce Store for SEO
Search engine optimization (SEO) plays a crucial role in driving organic traffic to your WooCommerce store. By optimizing your store for relevant keywords and improving its overall visibility in search engine results, you can attract more potential customers and increase your chances of making sales.
Start by conducting keyword research to identify the search terms your target audience is using when looking for products similar to yours. Use keyword research tools to find high-volume and low-competition keywords that are relevant to your products. Incorporate these keywords naturally into your product titles, descriptions, and URLs to improve their search engine rankings.
Additionally, optimize your store's metadata, including the title tags and meta descriptions, to make them more compelling and keyword-rich. These elements appear in search engine results and can significantly impact click-through rates. Craft unique and persuasive meta descriptions that accurately describe your products and entice users to click on your store.
Furthermore, improve the loading speed of your WooCommerce store as it is a crucial ranking factor for search engines. Compress images, minify CSS and JavaScript files, and leverage caching to reduce page load times. A fast-loading store not only improves the user experience but also increases the likelihood of your store ranking higher in search engine results.
Lastly, build high-quality backlinks to your store by reaching out to relevant websites and influencers in your industry. Guest posting, creating shareable content, and participating in online communities can help you build connections and earn valuable backlinks. Backlinks signal to search engines that your store is trustworthy and authoritative, leading to higher search rankings.
Enhancing the Functionality of Your WooCommerce Store with Plugins
WooCommerce offers a vast library of plugins that can enhance the functionality of your online store. These plugins allow you to add new features, improve user experience, and streamline various aspects of your e-commerce operations.
One essential plugin is a caching plugin, which helps improve the loading speed of your store by creating static versions of your pages. Popular caching plugins for WooCommerce include WP Rocket and W3 Total Cache. Install and configure a caching plugin to ensure your store loads quickly and provides a smooth browsing experience for your customers.
Another useful plugin is a social media integration plugin, which allows you to connect your WooCommerce store with your social media accounts. This integration enables you to promote your products on social media, drive traffic to your store, and increase brand awareness. Social media plugins also provide social sharing buttons, allowing your customers to easily share your products with their networks.
Furthermore, consider installing a live chat plugin to offer real-time support to your customers. Live chat allows you to answer questions, address concerns, and guide your customers through the purchasing process. Providing exceptional customer support can significantly increase customer satisfaction and loyalty.
Additionally, explore plugins that offer advanced analytics and reporting features. These plugins provide valuable insights into your store's performance, such as sales trends, customer behavior, and conversion rates. Use this data to optimize your marketing strategies, improve product selection, and identify areas for growth.
Integrating Payment Gateways and Shipping Options in WooCommerce
To ensure a seamless and secure shopping experience for your customers, it's crucial to integrate payment gateways and shipping options into your WooCommerce store.
WooCommerce supports a wide range of payment gateways, including popular options like PayPal, Stripe, and Authorize.Net. Choose a payment gateway that aligns with your business needs and offers a smooth checkout process for your customers. Set up the payment gateway by entering the required information, such as API keys and account details, in the WooCommerce settings.
When it comes to shipping, WooCommerce provides various shipping options to cater to different business models. You can set up flat rate shipping, free shipping, or use real-time shipping calculators to provide accurate shipping costs based on the customer's location. Configure your shipping settings according to your shipping preferences, carrier options, and the nature of your products.
Additionally, consider offering multiple shipping methods, such as standard shipping, expedited shipping, and international shipping, to cater to the diverse needs of your customers. Display clear shipping information, including estimated delivery times and any restrictions, to manage customer expectations and prevent any potential issues.
Lastly, ensure that your payment gateways and shipping options are fully tested before launching your store. Place test orders, check payment processing, and verify the accuracy of shipping calculations to avoid any disruptions or customer dissatisfaction.
Troubleshooting Common Issues in WooCommerce Customization
While WooCommerce customization offers endless possibilities, it's not uncommon to encounter issues along the way. Understanding and troubleshooting common issues can save you time and frustration during the customization process.
One of the most common issues is theme compatibility. Some themes may not be fully compatible with WooCommerce, leading to layout inconsistencies and functionality problems. To avoid this, always check if the theme explicitly mentions WooCommerce compatibility or consult the theme developer for clarification.
Another common issue is plugin conflicts. WooCommerce relies on various plugins to extend its functionality, but sometimes, these plugins may conflict with each other or with your theme. If you experience any issues after installing a new plugin, deactivate it temporarily to identify the source of the problem. Similarly, ensure that your plugins are regularly updated to prevent compatibility issues.
Furthermore, occasional issues may arise with product variations, tax calculations, or shipping settings. If you notice any discrepancies or errors, double-check your settings and consult the WooCommerce documentation or support forums for guidance. WooCommerce has an extensive community of users and developers who can provide valuable insights and solutions to common issues.
Lastly, ensure that you regularly back up your WooCommerce store to prevent any data loss or irreversible changes. Backing up your store gives you peace of mind and allows you to restore your store to a previous state in case of any unforeseen problems.
The Future of WooCommerce Customization
As e-commerce continues to evolve, so does the future of WooCommerce customization. With advancements in technology, we can expect to see more innovative features and tools that will further enhance the customization capabilities of WooCommerce.
One area of focus is mobile optimization. As more consumers shift to mobile shopping, it's essential for WooCommerce stores to provide a seamless and intuitive mobile experience. We can expect to see more responsive and mobile-first themes, as well as improved mobile payment options and checkout processes.
Additionally, personalization will play a significant role in the future of WooCommerce customization. By leveraging customer data and AI-powered tools, store owners will be able to deliver personalized product recommendations, tailored offers, and customized shopping experiences. This level of personalization will not only improve customer satisfaction but also increase conversion rates and customer loyalty.
Furthermore, the integration of augmented reality (AR) and virtual reality (VR) technologies holds great potential for WooCommerce customization. AR and VR can allow customers to visualize products in their real environment or experience virtual shopping environments. This immersive and interactive experience can significantly impact purchasing decisions and provide a competitive edge for WooCommerce stores.
In conclusion, WooCommerce customization offers limitless possibilities for creating a visually stunning and conversion-focused online store. By understanding the basics, choosing the right theme, customizing the appearance, optimizing for SEO, enhancing functionality with plugins, and integrating payment gateways and shipping options, you can transform your WooCommerce store into a powerhouse of sales and success. Stay up-to-date with the latest trends and advancements in WooCommerce customization to stay ahead of the competition and provide an exceptional shopping experience for your customers.
—
Congratulations! You've successfully reached the end of this comprehensive guide on unleashing the power of WooCommerce customization. Armed with the knowledge and strategies outlined in this guide, you are now ready to take your e-commerce business to new heights. Remember, customization is the key to creating a unique and successful online store. So, what are you waiting for? Start customizing your WooCommerce store and watch your sales soar!